Other Golf Web Sites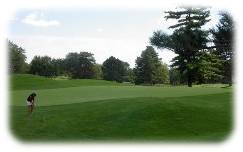 Nebraska Golf Association:
Look up information about courses in Nebraska, tournaments in the state, handicap information, rules of golf, etc.

GHIN—Golf Handicap and Information Network: Post your scores online, use the Handicap Lookup link to see the 20 scores used to calculate your current handicap index or to look up someone else's handicap index just by entering their name and state, and use the Course Ratings Lookup to find out course and slope ratings four courses.

USGA—United States Golf Association: Check out the link to the Rules of Golf and find answers to FAQs or see how you score on a Rules of Golf Quiz.