Over-Under and Rally for a Cure - May 22, 2004
The second event for the LWMGA was held at Pioneers Golf Course and was a big hit.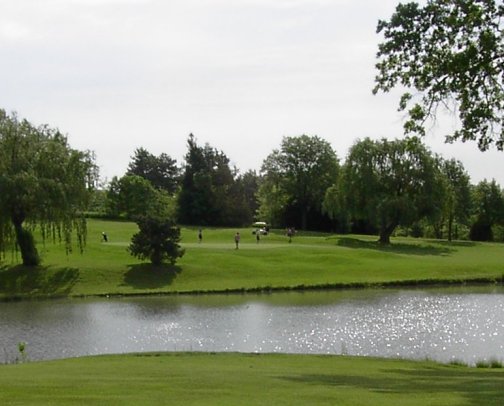 The golf course was in good condition and presented us with a challenge, gratefully accepted by all.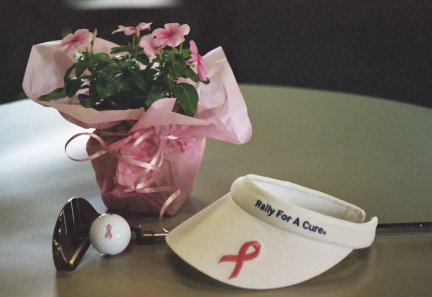 In conjunction with the Over-Under tournament this year, Michelle Hinton organized the 'Rally for a Cure' event for breast cancer research. Michelle has coordinated this rally for the past several years. Thanks Michelle!
Our ladies have always been ready to support this event and have donated over $2,000 to the Susan G. Komen Breast Cancer Foundation over the past several years. Thanks Gals!
This year the prize for closest to the pin on Hole 17 was a putter.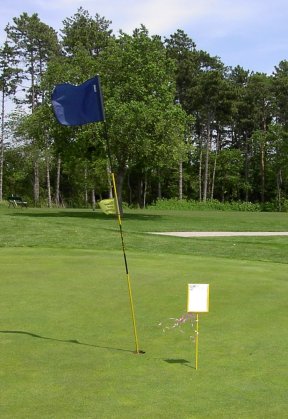 Ladies who hit the green were presented with a golf ball.
The winning shot pictured here was produced by Kris Humphrey.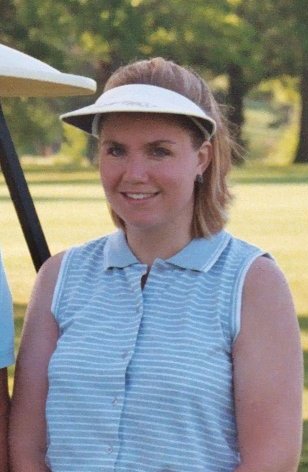 Terrific shot Kris! Now you have a brand new putter to finish all those nice shots off with.


And for those of us (myself included) who were not so lucky as to hit the green.....
there is always next year. I believe in setting those goals early .... ah ..... right.



Barb Hart is enjoying her round with fellow ladies Karen Flowers, and Kari Johnson (below). She eagerly awaits the result of her putt which she cozied up to the hole very nicely.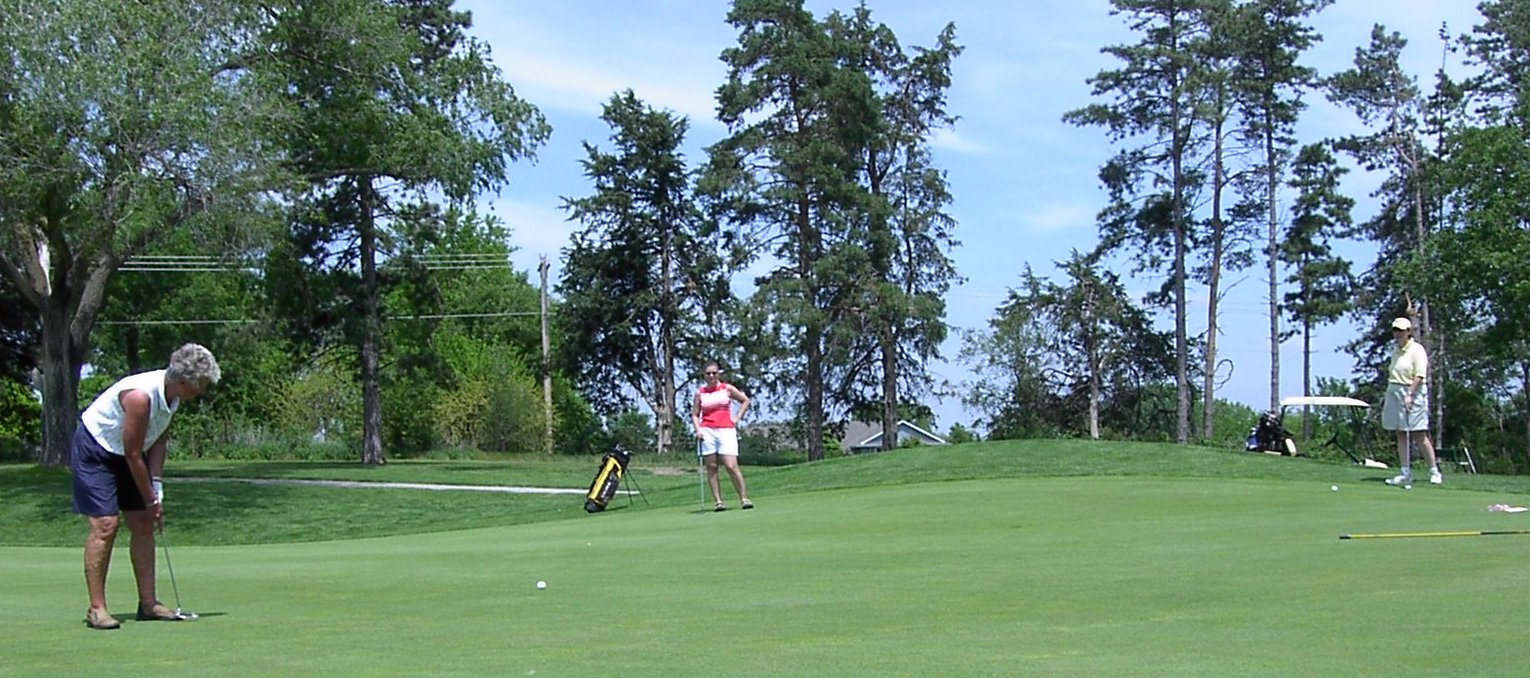 Here Gale Hadenfeldt and Cheryl Ober go over their scores to make sure the correct score is logged and that they sign the proper score card. Of course we all know the penalty for a 'boo boo' at this point....disqualification!








Congratulations go to
Carla Barclay and Sherril Kilpatrick (1st; 65), Bette Vanier and Sandy Berkland (2nd; 66) and Tammy Poe and Roma Wieckhorst (3rd; 68).