LWMGA Guest Day June 30, 2007
The guest day was a hit again this year. Chris Lange provided a few photos of the winning groups as well as the organizers, Joyce (seated) and Kari (standing). You gals did a great job with this event and Denis, Highlands Golf Pro, watches the gals at hard at work. It is their great efforts each event that make the tournaments run so smoothly.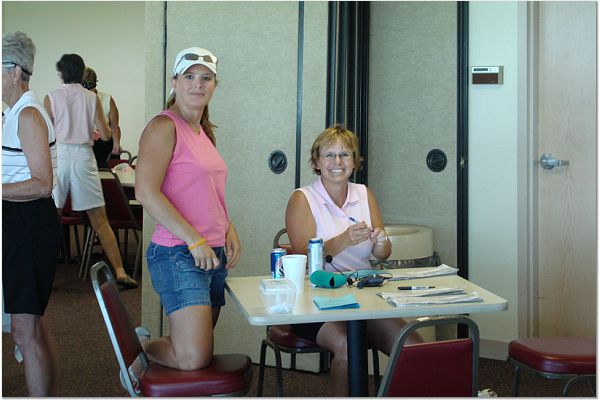 A nice lunch was provided by Highlands for the participants; and Denis even lent a helping hand at serving.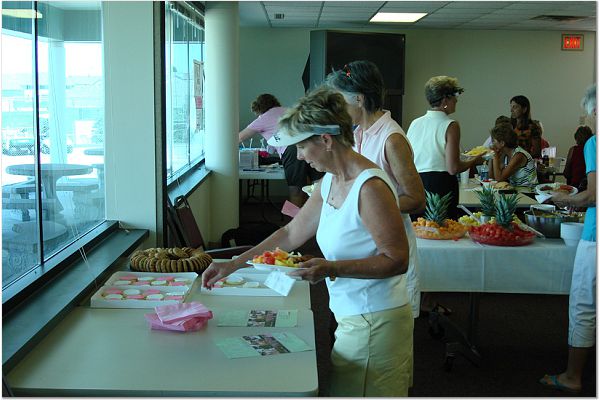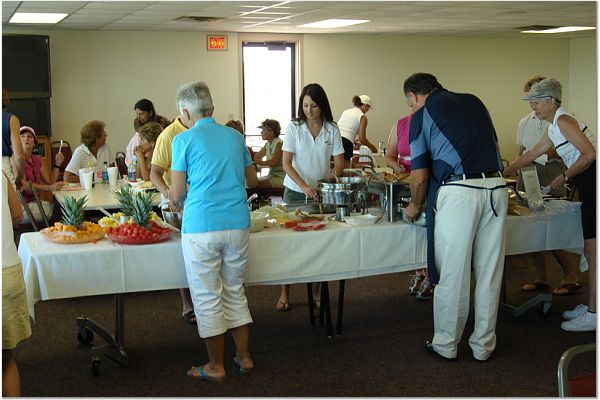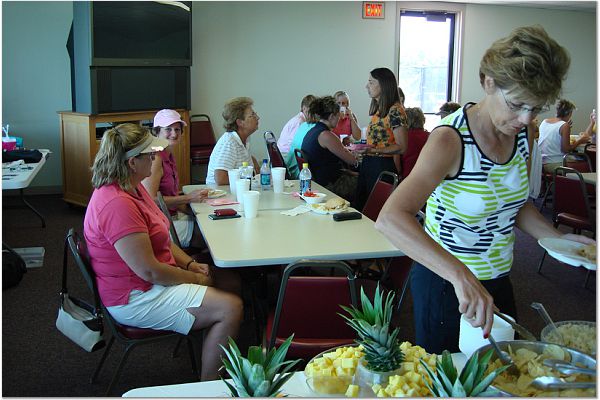 After a hard day on the course the gals were able to sit and relax.

Hey Becky, Chris caught you!! But don't feel like your being singled out....she caught Tammie as well....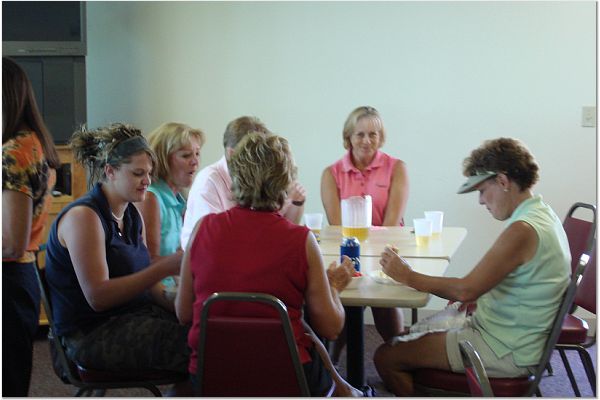 Michelle Hinton is busy tabulating the Rally totals. Thanks again Michelle for your help with this event.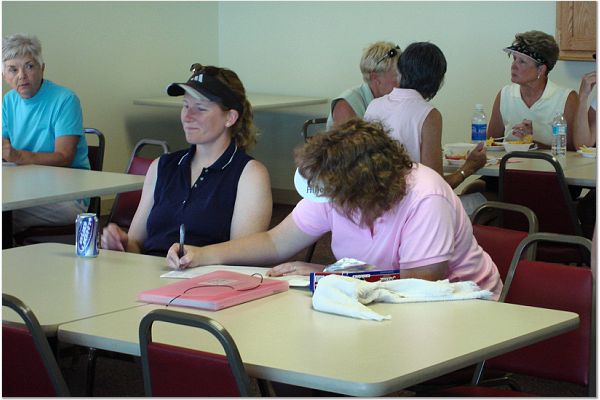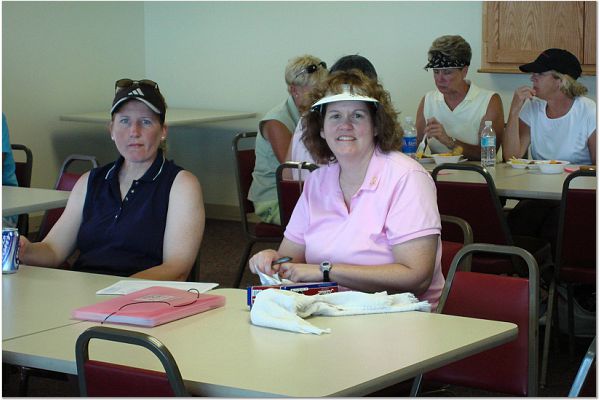 To the winning groups.....
3rd Flight Winners (Susan Holland and guests)2nd Flight Winners (Karen Flowers and guests)Bev Kipper won the Rally hole (#8) and took home a nice 3-wood.First Flight Winners (Deb Essex, Steph Kolbus, Carol Finn, and Lyla Ott)
Here are a few pictures provided by Cheryl Ober of others playing the event. Enjoy.