LWMGA Guest Day -- June 2006

Here we are enjoying another fine day of golf with the ladies of the LWMGA and their guests at the Highlands Golf Course. This event is special because we not only get to share our club event with friends but this is our "Rally for a Cure" event where we raise funds for the Susan G. Koman foundation in support of breast cancer research. Players can donate to the cause and take a shot at a significant prize on a select par 3. This year our Rally hole was the #4 hole at Highlands.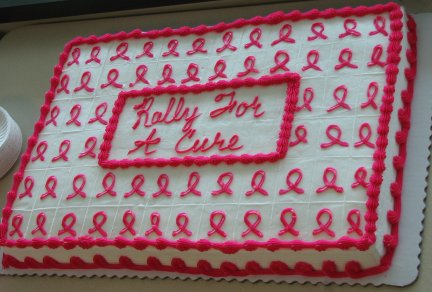 Michelle Hinton organized the Rally portion of the event with her two helpers (daughters, Melissa and Lauren).

As always THANKS MICHELLE for all your hard work, and to those ladies who donated generously.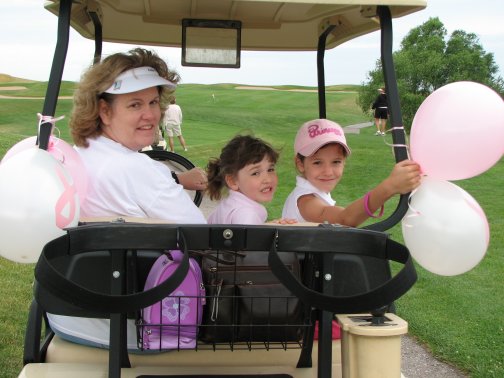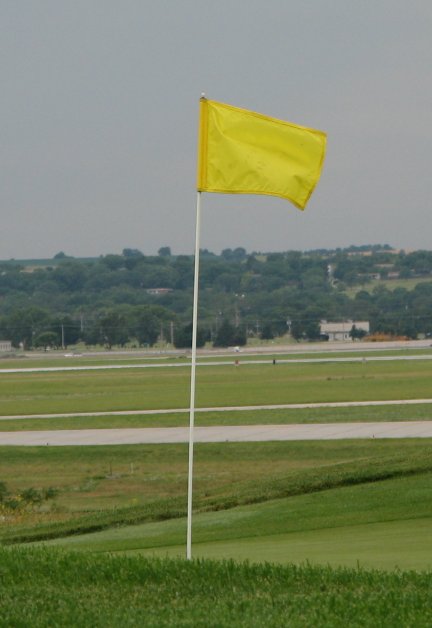 As our day began the winds were an early factor. The Highlands course is Lincoln's example of links golf. Very few trees to contend with but many other obstacles to challenge our golf games.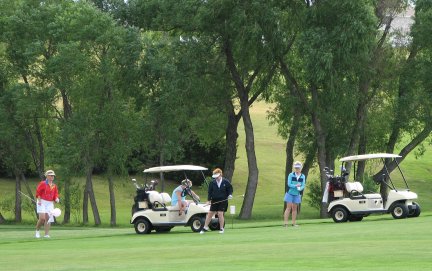 Who said there were no trees??? OK, so there are a few right off the first tee but Linda Perry's group managed to avoid those little problem children. These next few images are more reflective of the wide open spaces and long prairie grasses that greet us.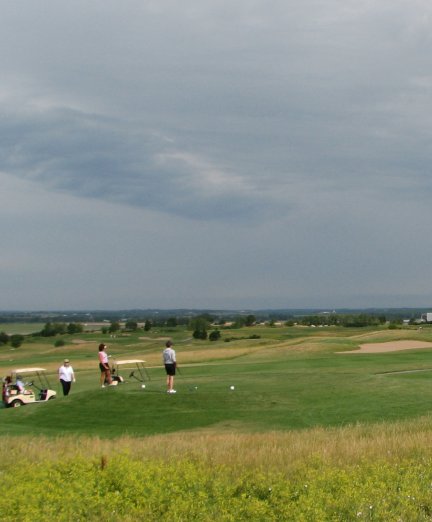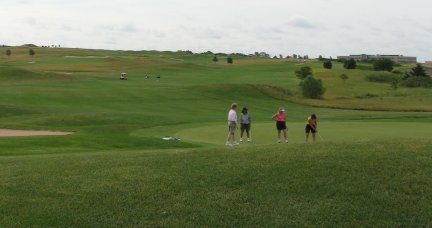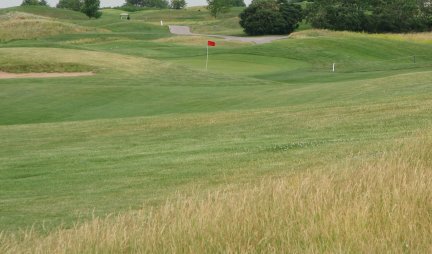 So, with that, the ladies are off. Of course, there were many smiles and fun times on the course as Jean and Carol demonstrate. While Bev and Denise focus on the next hole and forge ahead. Of course, Tammy and Carla are showing that walkers can hold their place in the cart vs walker race. Tammy by a nose with Callen coming in a distant 3rd.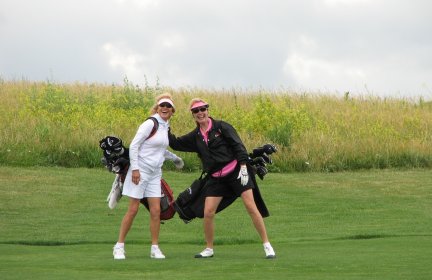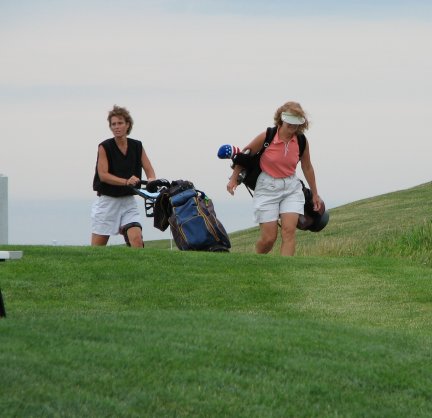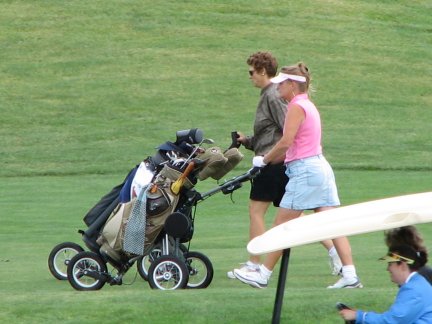 Early on there was an incident where a player had to call for assistance because of the dive bombing birds. Jenny has it under control however, but she really should have one hand on the wheel don't you think?
(JENNY, BIRD ON YOUR SIX!!!)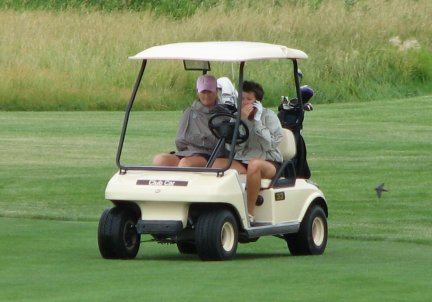 OK, call in air support.....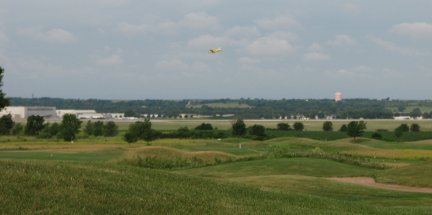 Of course you never knew if there was a spy hanging around or just an onlooker. Looks shifty to me...don't you think? OK Joy focus. :>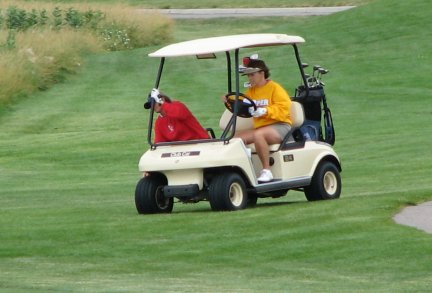 Ah, ladies, no off road activities, or maybe it was easier to lean out of the cart to get a better view of the little flags in the fairways to show us the way. OK, does it seem funny to you that there are no little white balls among the flags in this fairway???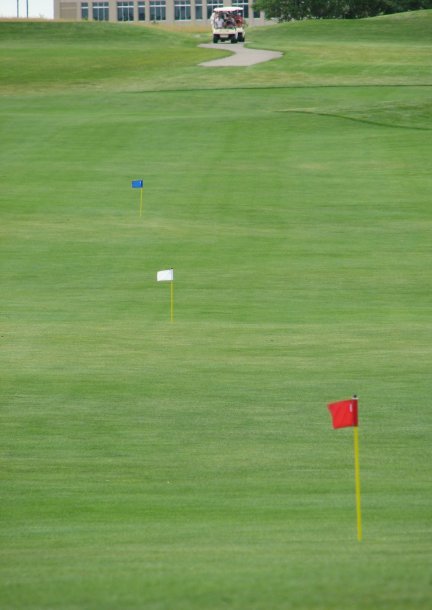 However, some gals had very nice shots as these next image attest. There are two ladies who are going to be very happy when they get to the green.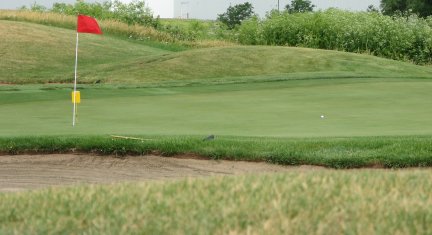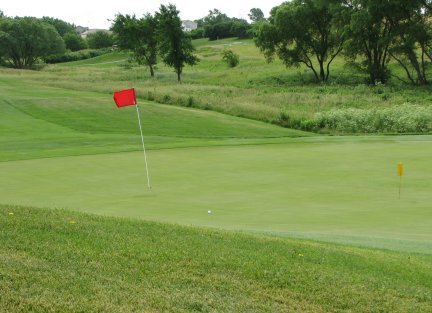 And all day long there were conversations going on amongst the groups to see which ball is in the best position. How should they approach the next shot, etc.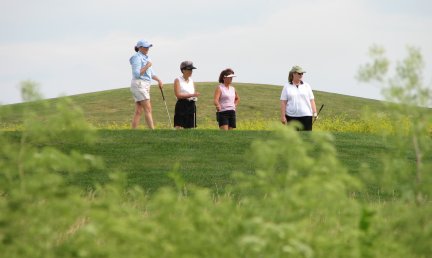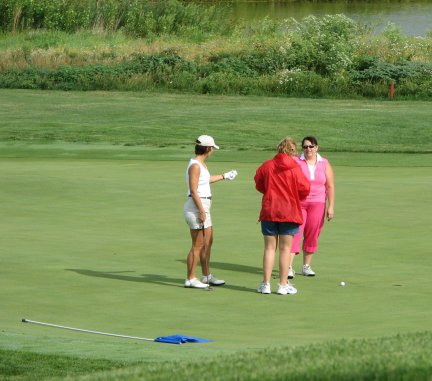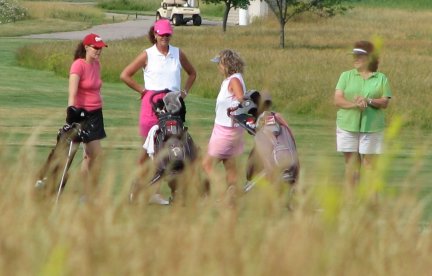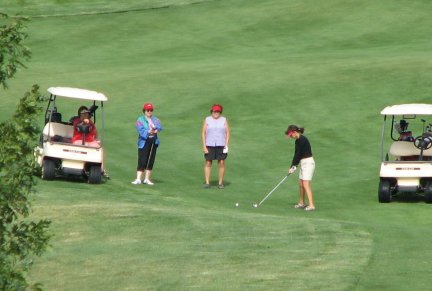 Tammie really got into this putt but I'm not sure she can see that far back...can you? Or, from the look of things it is it giving her a headache. PRESSURE!!!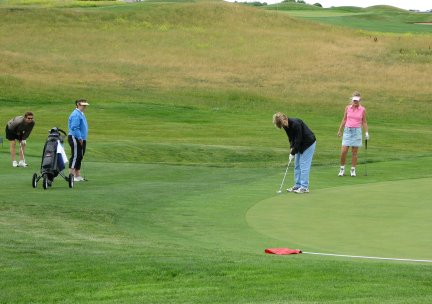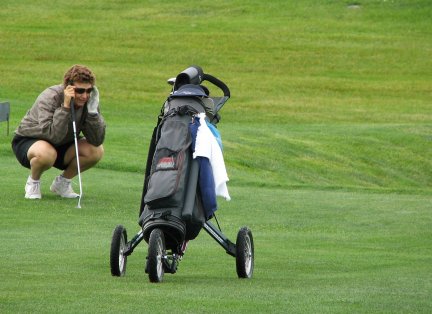 Then there were other ladies who couldn't believe they were going to have to hit their next shot from some of the places they ended up. But they hiked up their pants and got down to business. Another group appeared to be stalking the hole as they paced every which way. I guess it shows there are any number of ways to attach a shot.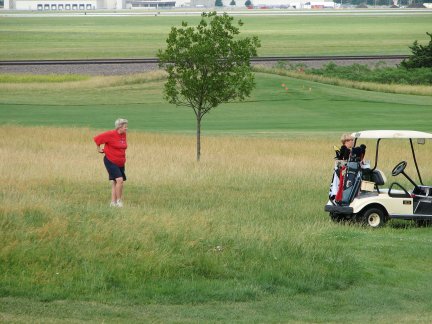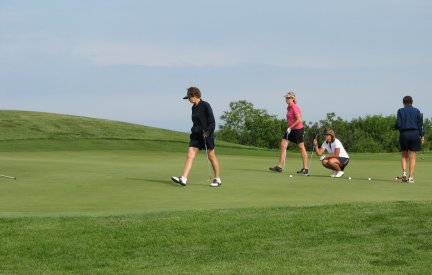 And of course, when all is said and done these gals all appeared to be having a great time. Here are just a few: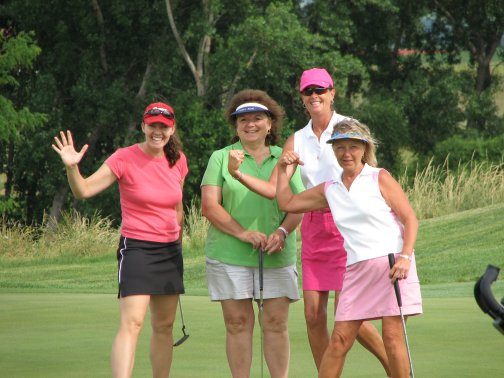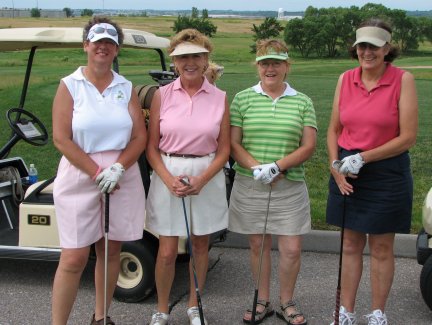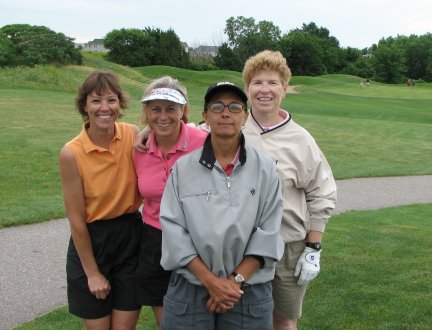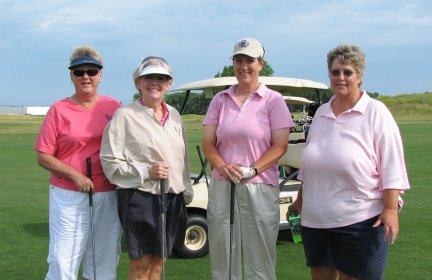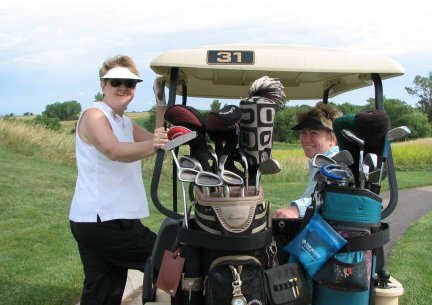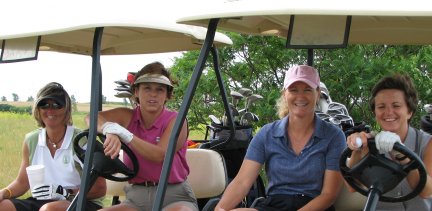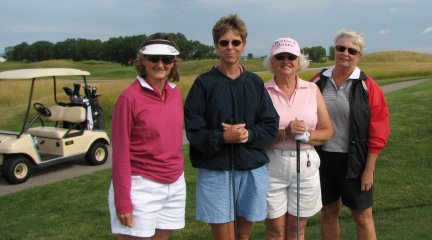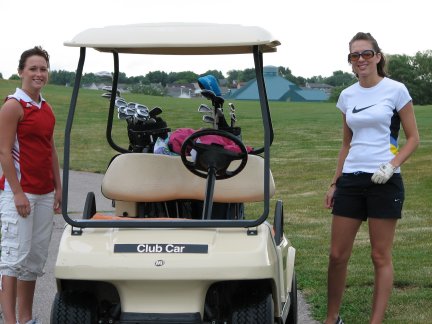 Now for the lucky winners!!
Congrats to Candy Denker for getting closest to the hole on the Rally hole(#4). Great shot and enjoy the new club.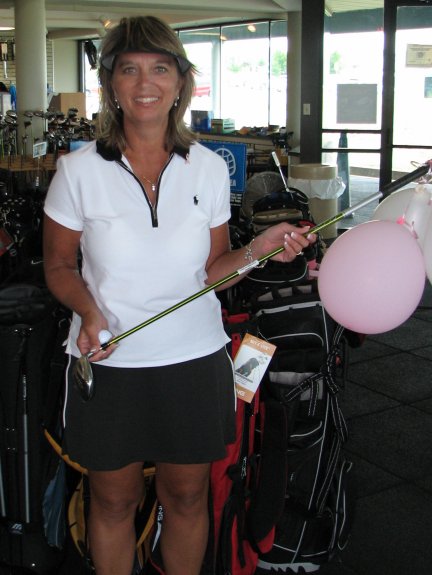 Third Flight winners were Cheryl Ober, Julie Wismer, Diane Carlson, and Loree Pospisil (not in order of appearance).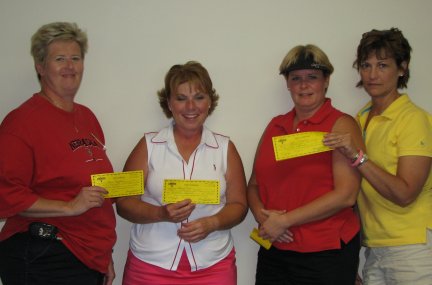 Second Flight winners were Cindy Grohs, Nancy Workman, Val Meyer, and Denise Svenson (not in order of appearance).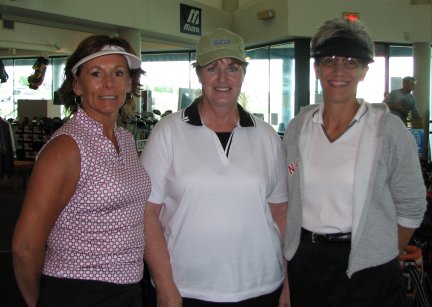 First Flight winners were Jan Semin, Jane Thomson, Sally Read, and Candy Denker (not in order of appearance).